31 Jan 2012 08:47 pm | Category: Ethan
I think EJ understands when I ask him to smile now. He gives me this huge, teeth-bearing, eyes-disappearing grin!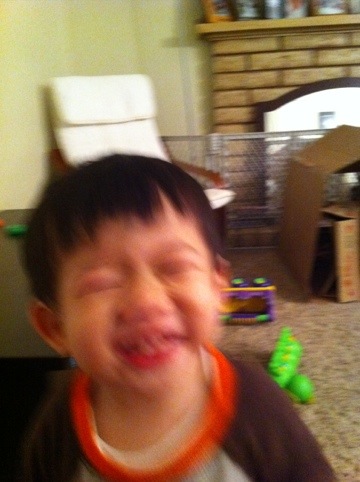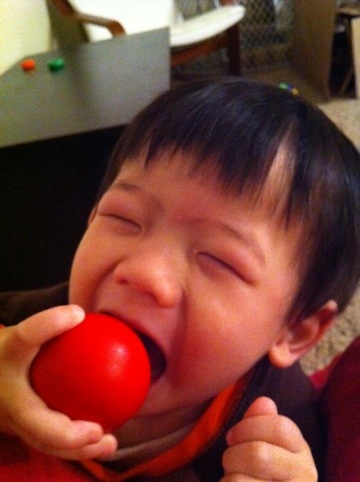 His poor bangs. Just cos his mommy wants to save some $$. I cut his bangs while he was in the bath today. A botch job! It's ok I guess, to save me a trip to the hairdresser's.
No Responses to ""EJ, smile!""