We had a nice long weekend last week. I saw something funny (kinda) on Facebook. It was a poster of an army cemetery and the caption below was something like, a reminder that Memorial Day isn't national BBQ day. Definitely lots of people have BBQs on Memorial Day! Us included.
We had new neighbors move in that Saturday. Our good friends from church, actually! We're really excited to have them as our next door neighbors! They have a teenage daughter, which means on-call babysitting for us! Haha! Well, the girls love playing with EJ and EJ gets so excited when they come over! Anyway, they held a BBQ and as soon as I could smell the meat cooking, we all headed next door! Haha. Of course we were invited.
So, I was a little worried about the food at the BBQ and how it might affect my blood sugar. I was sooo full! But my blood sugar level came out just fine. Phew~ So meat is ok! Of course, I made my own marinade with lemons and pepper and other non-sweet/non-BBQ sauces. Can't have those. I'm getting the hang of this diet. But sometimes, I just want to have a big bowl of noodles!!!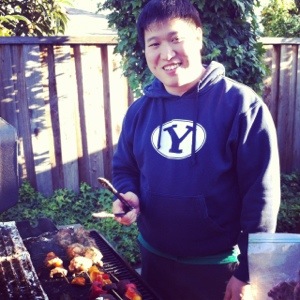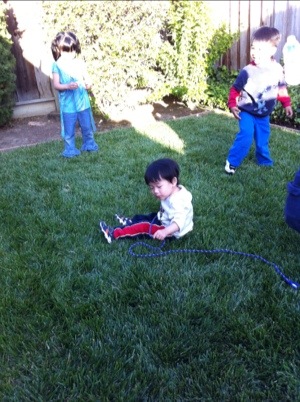 No Responses to "Memorial Day BBQ"