On the morning of Valentine's Day, the doorbell rang. I had ordered some things online, so I figured it was just the delivery man and he could just leave the stuff at the door. I had laundry to wash, dishes to put away, and kids to feed. An hour or so later, I decided to go get my delivery and Lo and behold, instead of a Zulily package (which I was expecting), it was a huge 1800-Flowers box! I specifically told Eric not to get me flowers. I told him I'd rather use the money towards a nice steak meal, but I got the flowers anyway. So sweet…. 🙂 It even came with chocolates.

The chocolates were ok. Nothing real exciting, but not bad. You should see it now, though, one bite out of every piece, except the ones I liked, I ate them. Hehe. Anyway, I'm determined to let my roses live for more than a week!!
I went to Safeway to get some groceries. I've never seen that many men coming to the grocery store by themselves during the day. They all left the store with flowers, balloons, and stuffed toys. It was crazy! Valentine's Day is such a commercial holiday!
After getting what I wanted to get done in the morning, I took EJ out to the park. It was a beautiful day out! We went to the playground and had a picnic lunch.

Silly kid, instead of playing on the play structure, he spent most of the time collecting rocks. I don't know if it's just EJ or all boys, but he loves rocks!
Then the 5-6yo kids at the school next to the playground came out to play for their recess. That's when EJ had fun. He loves playing with other kids. The little kids were talking to him, asking him how old he was, giving him hugs, trying to carry him, helping him down the slide. So cute. I was holding Elsa and the little girls were all oohing and ahhing all over her! "How old is she? Her hands are so small! Her eyes are so tiny! She's so cute!!" Haha. Those kids are adorable. Makes me miss my teaching days!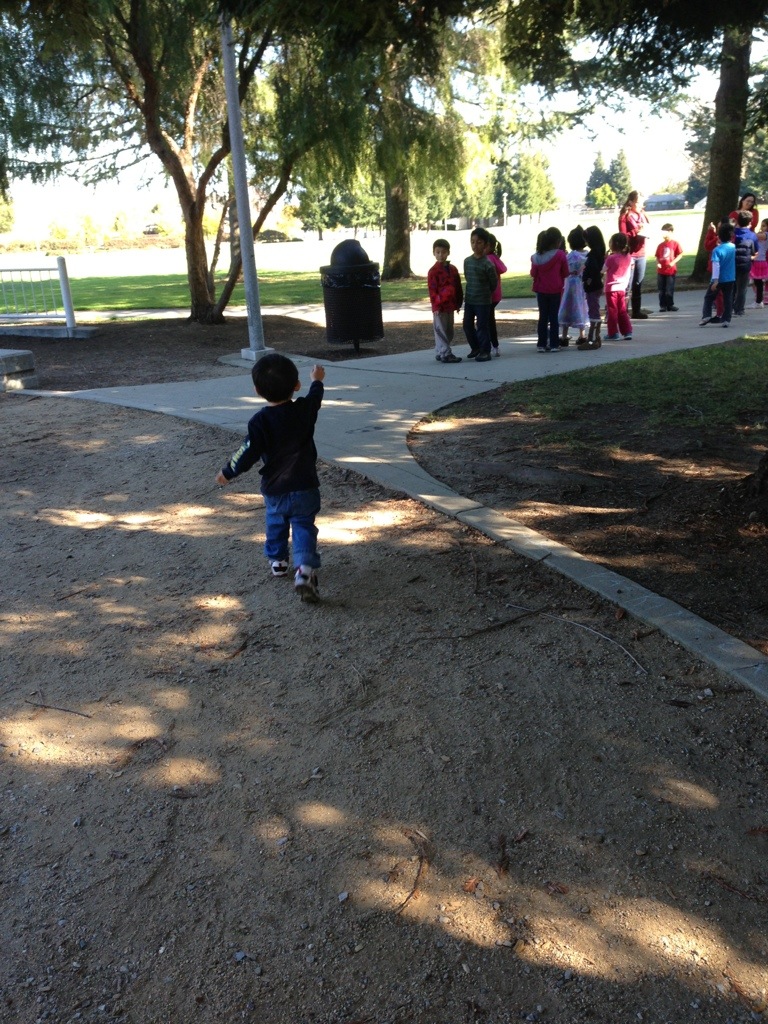 EJ waving goodbye to his friends when they had to line up and go back to class.

Eric didn't get home until 10pm that night. No romantic dinner. EJ and I ate leftovers. But Eric brought home this "fancy" chocolate fondue snack from Intel's cafeteria. The three of us had a little fun dessert before bedtime.

It came in a takeout box, but just to make it look nicer, I arranged everything onto a plate.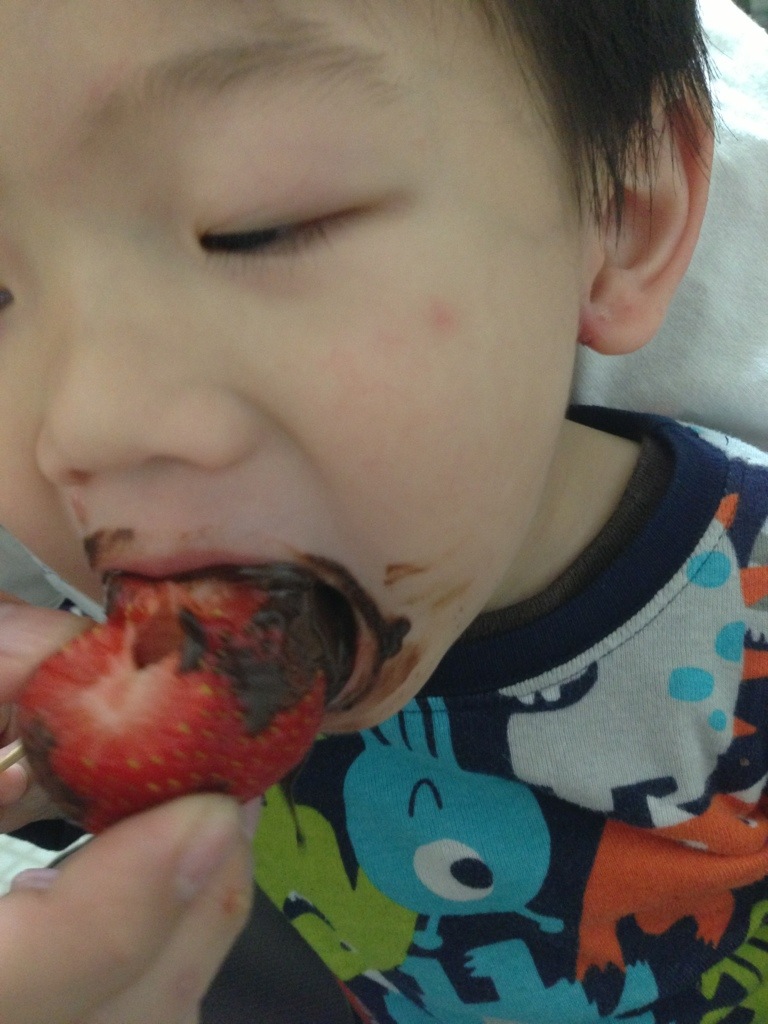 Did you know EJ loves chocolate? Hehe.
One Response to "Valentines Day!"