Every time we pick up dry cleaning, we end up getting ice cream. That's because Baskin Robbins is right next to the dry cleaners! EJ really REALLY wanted ice cream. He said he really needed it. Lol. That kid is very dramatic. Anyway, how can I say no to ice cream.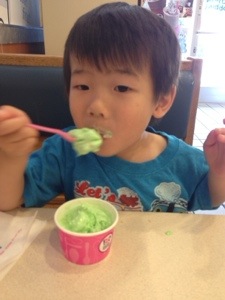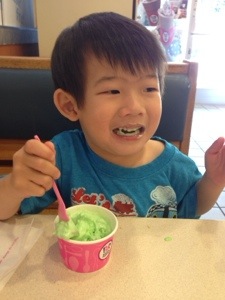 EJ with his Easter Egg Hunt flavor.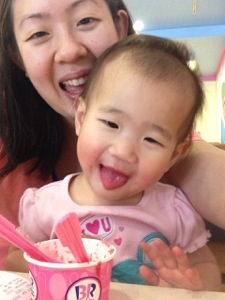 Elsa and I shared a strawberry cheesecake flavor. So yummy. I love the huge chunks of cheesecake in there.
Luckily we don't go to the dry cleaners that often. 🙂
One Response to "Unavoidable ice cream"