04 Dec 2008 09:40 pm | Category: Vacation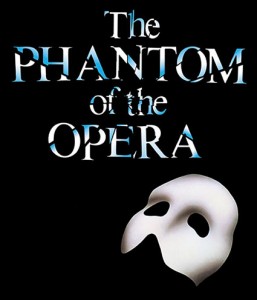 We had a great Thanksgiving starting with attending the Phantom of the Opera in San Francisco (Sharn's first and I think my third).  It was a good as I remember =) Maybe I appreciate it more now that I'm older but I have to say, the person playing the Phantom was AMAZING!  Call me a sap, but the story is really touching and the music just adds to it.  If you haven't seen it yet, I won't ruin it but I love the ending.  I was really happy with our seats.  They were in the Mezzanine level so not too expensive but a great view.  The only bad part was the huge afro the guy in front of me had.  Hahaha…ah well. It was still really worth it.
We stayed the night at Le Meridien in San Francisco.  I don't normally stay in Starwood hotels because I prefer the Marriott hotels and I have platinum status with Marriott but I thought we'd try this one.  I was really pleasantly surprised with the size of the room.  The bed wasn't as comfortable as the Marriott ones but the elevators has like bird sounds and jungle noises or something…interesting.
We didn't have plans for Thanksgiving dinner on Thursday cause we were going to my Aunt's on Saturday, so we found REALLY cheap flights to Seattle and crashed in on our good friends Andrew and Laura and their two adorable kids, Clancy (now 2) and Chloe (2 weeks).  They must have known we were coming though because they had already planned for an 18 lbs turkey and a I don't know how many course dinner!  They are great cooks…I love visiting Seattle =)  So we had a great time with the Wan's, the Nye's (Chris and Katrina), the Khong's (Marcus and Rebecca – their little boy, Matthias was sick), and the Chin's (Jon and Angela).  According to the Wii Fit, I am "obese" (no surprise there) and my Wii Fit age is 38.  I don't feel that bad because I take comfort that I am not alone with these rankings.  Sharn was at a great weight range and I think her age was only 27.  Sigh.
No Responses to "Thanksgiving 2008"