We took EJ to the Santa Cruz beach at the Santa Cruz Boardwalk, and he looooves the sand!! Yay! Must be his daddy's Aussie blood.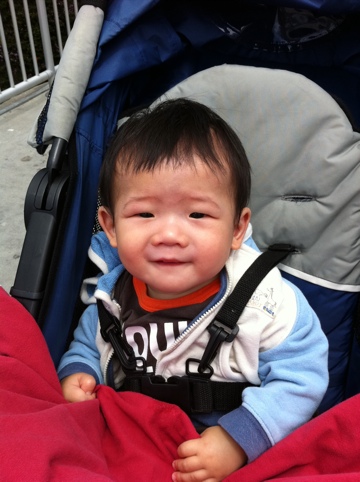 Windy and cloudy day at Santa Cruz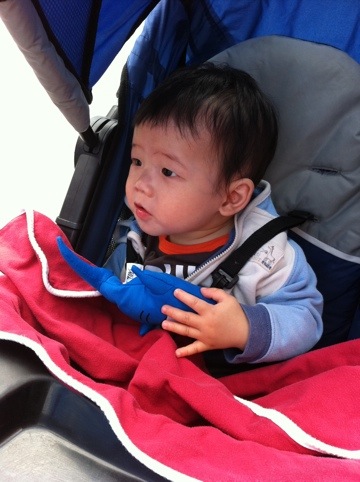 Eric won him a toy. Yay!

Deep fried PB&J and deep fried Twinkie. Eric said the Twinkie wasn't bad, but the PB&J was gross. Well, just by looking at it, I thought they were both gross!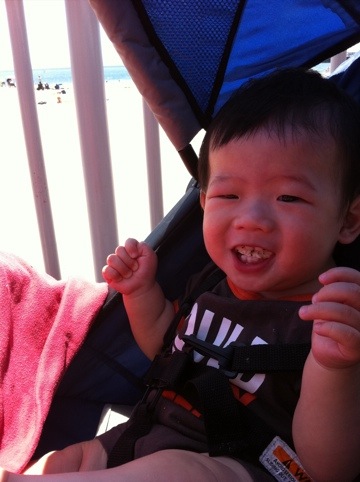 Having his popcorn chicken lunch by the beach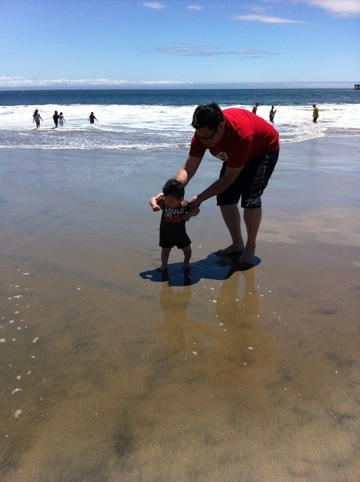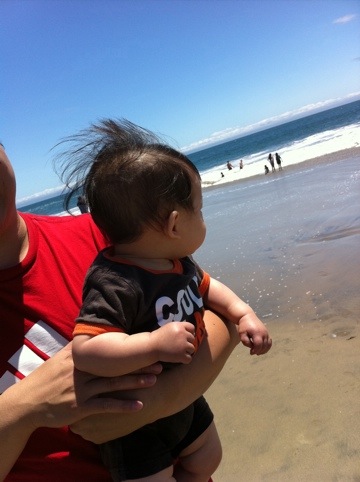 'Why are you taking me away?!?!'
It wasn't easy cleaning out the sand from his little toes. But I'm so glad he loves the beach! We'll definitely be back!
No Responses to "He loves the beach!"