26 May 2012 02:48 pm | Category: Ethan
I love the sweet, innocent look of EJ when he's fast asleep.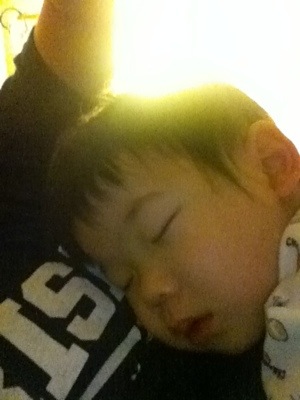 He's growing older and getting sneakier and more mischievous now! He'll fight for toys, hit other kids, and even push them! 🙁 I tell him to say sorry and give them a hug right away. Seriously, though. I hope he learns to share nicely. Well, he'll share something that he doesn't want, but come to his toy cars, he's very possessive. Any moment can be a teaching moment with little kids. I hope he'll learn to share nicely!!
No Responses to "My little angel (sometimes)"